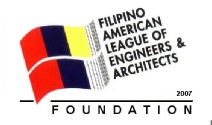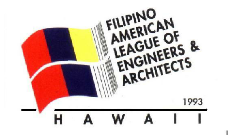 On this home page we'll introduce our organization and inform our members about the recent activities of the group.


President
Gene C. Albano, P.E.
Vice-President/President-Elect
Ferdinand B. Guinto, P.E.
Secretary
Majella D. Stevenson, P.E.
Treasurer
Riza Marie R. Gatdula
Auditor/Business Manager
Nicolo A. Orense, P.E.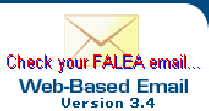 Press Relation Officer
John C. Ramos, P.E.
Immediate Past President
Frank T. Cruzata, A.I.A.
Board of Directors
Elvira M. Sutherland
Angelie L. Armas
Joey G. Resurreccion
Maritez A. Marquez
Belinda P. Tegui
2016-2018 FALEA Officers:
FALEA and HIFE College Planning Program conducted its first combined Annual Scholarship fund raising event last August 11, 2017 (Friday) at Ewa Beach golf Club. We would like to express our deepest gratitude to the Title, Gold, Silver, Bronze, Tee, Hole-in-One Sponsor (Aloha Kia), and the golf players, students and parents of the HIFE College Planning program and all of the FALEA members who made the event a success. Congratulations to the Hole-in-One Winner Francis Cheng from Okahara and Associates who one a brand new Kia Soul.